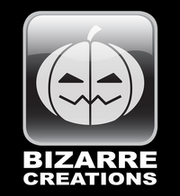 Bizarre Creations was a british game developer based in Liverpool, they are perhaps best known for their racing series Project Gotham Racing, which led to the creation of the Geometry Wars series.
The studio was owned by the major publisher Activision, under which they created many standout games, including the first two Geometry Wars games along with a few spinoffs.
On 18 February the studio closed down and some of the senior members of the studio went on to create the independent game studio Lucid Games.
The studio started out as Raising Hell Software, under this name they created their first two games, but the studio was later forced to change their name, most likely due to some parties taking a dislike to the name of the studio containing the word "Hell", the name that they ended up with was Bizarre Creations.
In 2001 the studio developed the game Project Gotham Racing and in 2003 they released the sequel Project Gotham Racing 2, this installment contained a mini-game in the in-game garage called Geometry Wars, the mini-game ended up being extremely popular and developed a cult following.
This led to the developers creating a stand-alone game released on Xbox Live Arcade, called Geometry Wars: Retro Evolved, which has since then consistently been among the top downloaded games on the system. This ended up becoming a franchise and the studio went on to create the equally popular Geometry Wars: Retro Evolved 2 and several spin-offs, including Geometry Wars Touch and Geometry Wars: Galaxies.
The studio was eventually shut down by Activision in 2011 and some of the members went on to form Lucid Games, the studio has since then continued to develop games, including the third main installment in the series Geometry Wars 3: Dimensions.